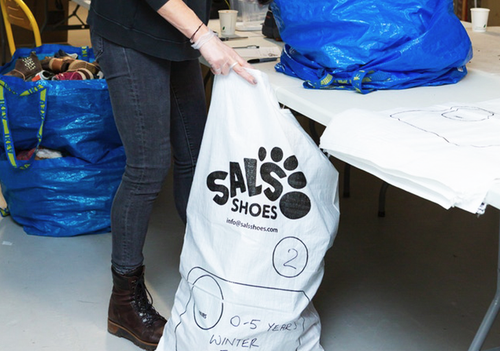 Our partnership with Sals Shoes
We are proud partners of Sals Shoes whose mission is to reduce global shoe poverty. Every pair of outgrown Loop Lites can be returned to Sals Shoes.
Then the team at Sal's get to work. They collect and package up our sneaks ready for their next adventure with another little kid to run, jump, play and explore. 
If you want to send your out grown sneaks to Sals, pop them in the post to:

Sal's Shoes, Easistore, Enterprise Way, Edenbridge, TN8 6HF
This is our start to sustainable fashion; giving our product a new lease of life and saving it from landfill!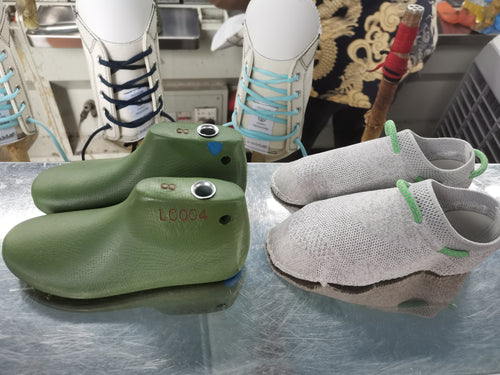 Small Batch production
We only produce our products in small batches. This means we never carry excess stock and we only manufacture what we can sell.
We find this a better way of minimising our manufacturing footprint and being mindful with the amount of materials we use. It helps keep our warehousing and logistics costs down, which we pass onto our R&D teams who are working hard researching more sustainable and renewal materials and methods.
It might mean sometimes our customers will need to wait a little longer for our product, but it does mean we're not so harsh on our planet. And as the saying goes, all good things…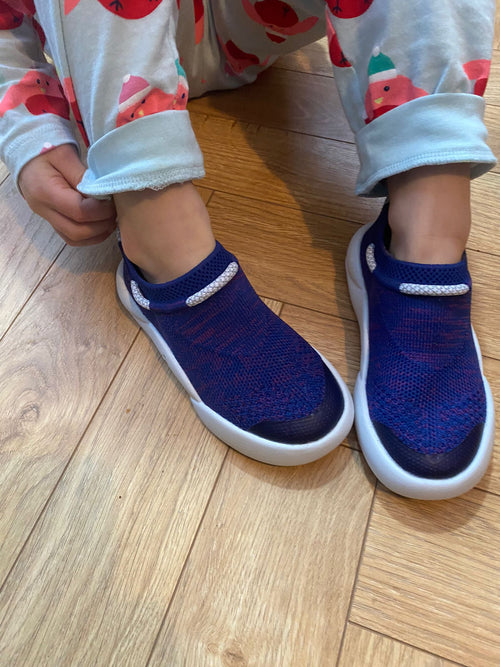 End of Life Design
Have you noticed that our sole is super chunky? Not only does this look dope, but they are designed this way so that the upper is more protected from wear and tear and makes them easier to refurbish.
We are working with London South Bank University, looking at ways we can deconstruct our products, recycle the material and reuse them to make other products.
Or even ways we can refurbish our shoes, so we can re-sell them. This will lower our manufacturing footprint (and costs) and keep our products alive for longer
You see, we design our products with their end of life in mind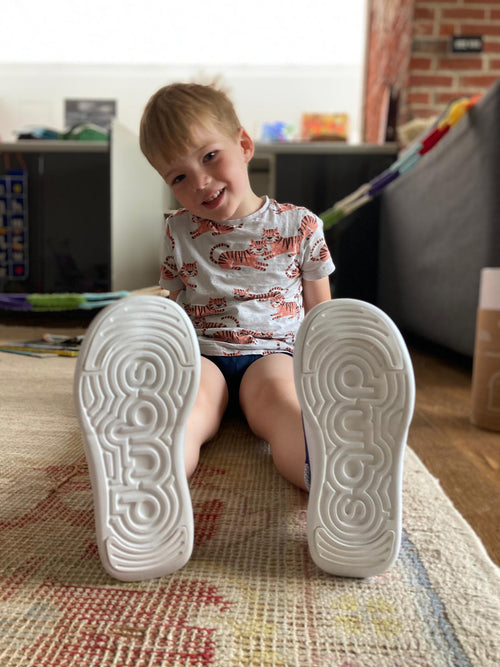 What's our CO2 Footprint?
We've been working closely with
the uber-smart London South Bank University to probe, poke, dissect and test the materials we use in our sneaks....
They found that Dubs have a lower CO2 footprint and uses less energy than traditional sneakers!
Energy (MJ)
Traditional sneaker: 61.2
Dubs: 49.3

Carbon footprint (kg)
Traditional sneaker: 2.94
Dubs: 1.93

We also found out that when we have worked out the best way to 'recall-refurb-resale' our shoes, our energy consumption and net carbon footprint will drop dramatically - by over 200%! 

Look how big those percentages are!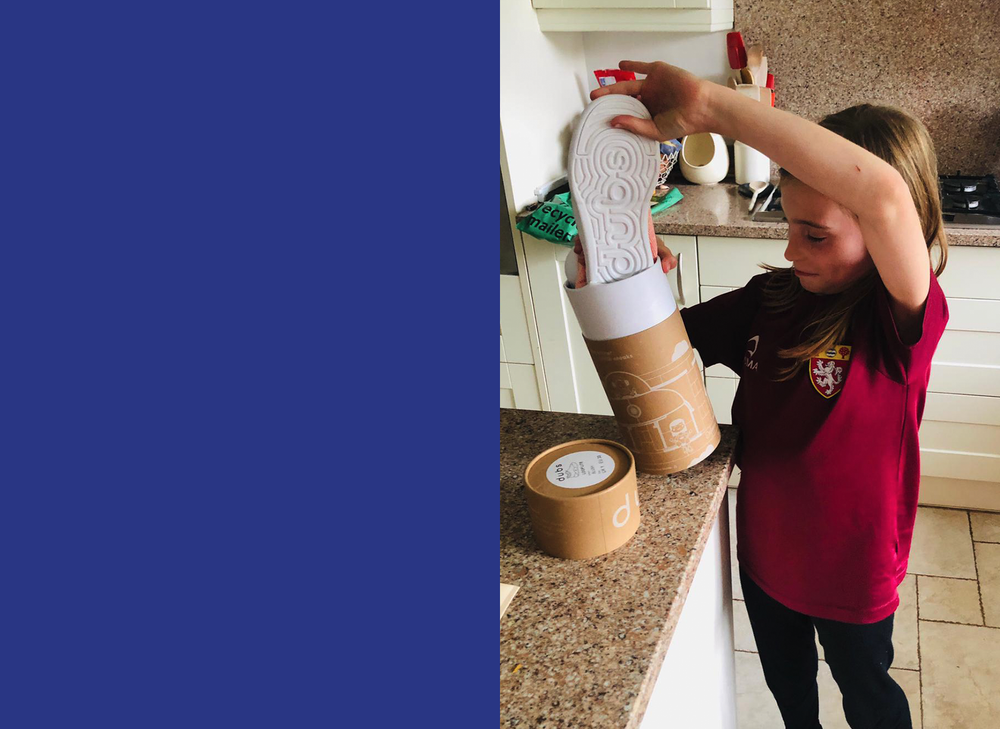 Little sneaks. Big planet.